Montecito Journal hosting Santa Barbara County Supervisor debate tonight
MONTECITO, Calif. - Two well-known democrats will face off in the inaugural Montecito Journal Santa Barbara County first district supervisor debate Monday night.
Supervisor Das Williams and challenger Laura Capps will go head-to-head on the issues facing Montecito and Carpinteria, the two cities part of district one.
The debate will be held at the Music Academy of the West's Hahn Hall at 6 p.m. Seats are available one a first come, first serve basis. The debate will also be streamed live online.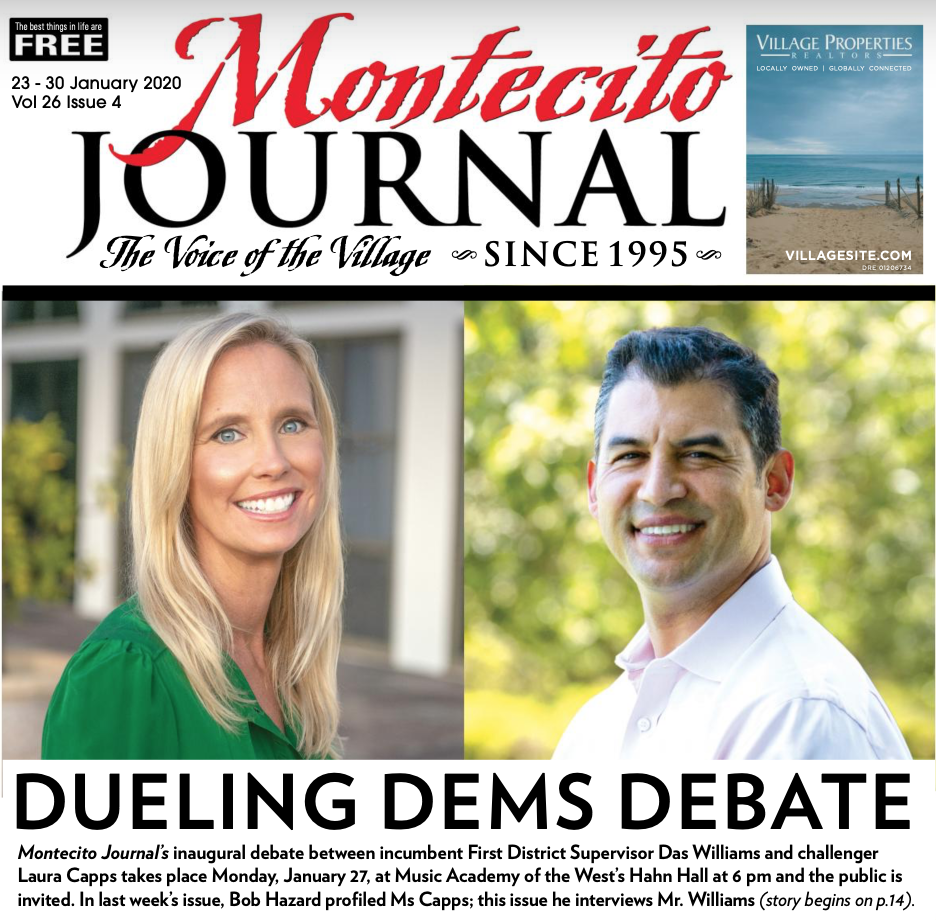 Gwyn Lurie from the Montecito Journal will be one of the moderators for the debate. She joined The Morning News to preview the event.