Firefighters called to greenhouse fire near Goleta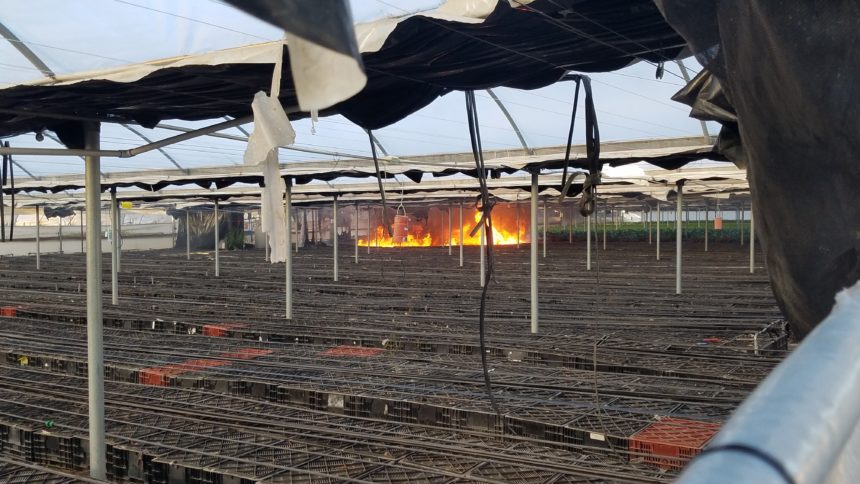 GOLETA, Calif. - Santa Barbara County Firefighters quickly extinguished a fire at a greenhouse near Goleta around 7:15 p.m. on Tuesday.
The fire was at Por La Mar Nursery on Patterson Avenue.
Smoke coming from the nursery could be seen for miles, Santa Barbara County Fire Capt. Daniel Bertucelli said.
The cause of the fire is under investigation.