Defensible space inspections to begin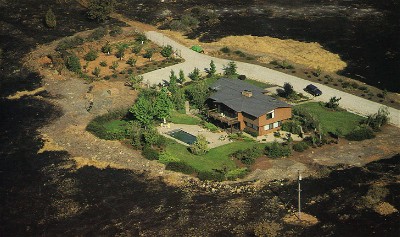 SANTA BARBARA, Calif. -- Now is the time to make sure there is enough defensible space around your home to help protect it from a wildfire. Santa Barbara County fire crews will begin inspections on June 1. At least 100 feet of defensible space is required for structures in the wildland interface.
Engine companies will give home owners information on how to comply. Those who do not are subject to be cited. The defensible space requirement is enforced at all times in Santa Barbara County.
Clearing flammable plants and objects away from a structure creates a zone where firefighters can operate safely to help protect a home during a wildfire. Santa Barbara County Fire says the defensible space for each structure varies and depends upon the type of vegetation and topography.
Wildfire is a threat year round. More information on how to protect yourself and your property is available at https://www.sbcfire.com/vegetation-management/.