Box truck burns up in Downtown Santa Barbara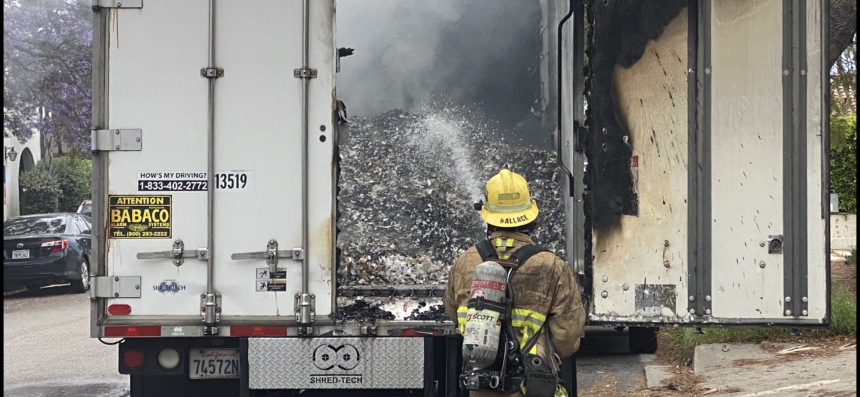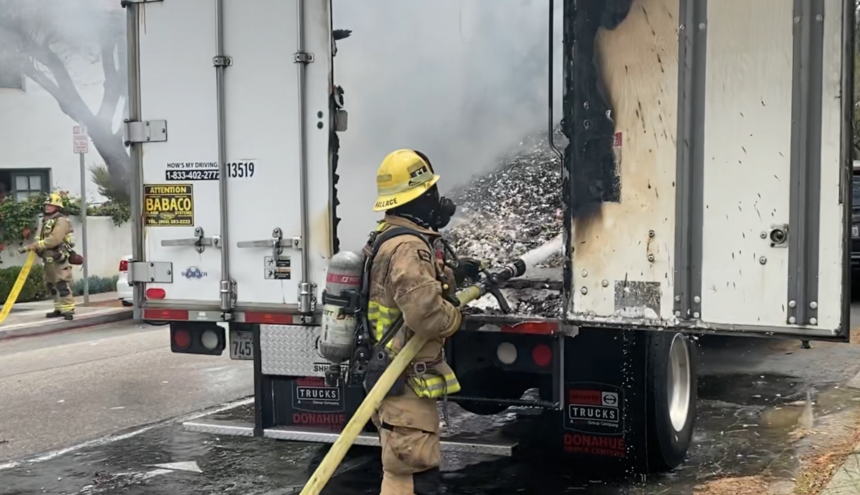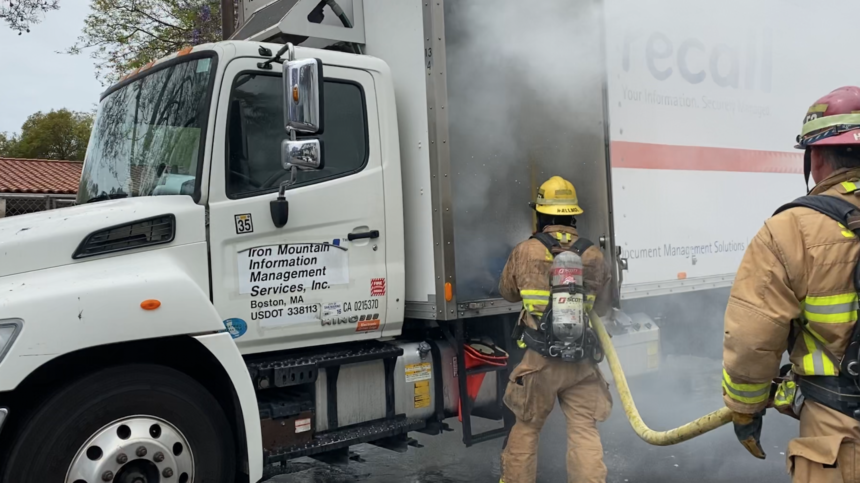 SANTA BARBARA, Calif. - A large box truck full of shredded paper went up in flames in Downtown Santa Barbara on Monday.
Fire crews arrived around 12:45 p.m. when the vehicle was engulfed in flames.
The smoke could be seen from a wide area of Downtown.
The truck was operated by Recall and said on the side that it specialized in document management solutions and secure destruction services.
The truck stopped on Castillo Street at Carrillo Street, causing a traffic jam.
The cause of the fire is under investigation.