Firefighters respond to vegetation fire Las Cruces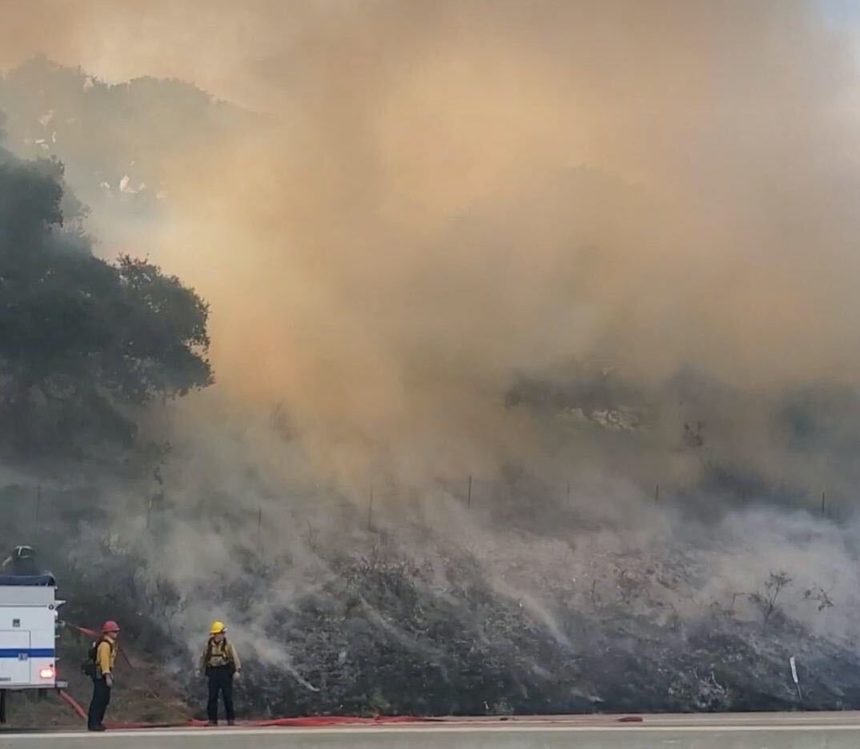 SANTA BARBARA COUNTY, Calif. - Firefighters responded to a vegetation fire off of Highway 101 near Las Cruces Wednesday afternoon.
The fire was first reported around 3:30 p.m. off the southbound Highway 101 junction onto Highway 1.
According to the California Highway Patrol incident log, the number two lane of Highway 101 will be closed while emergency crews are on the scene.
Santa Barbara County Fire responded with hand crews, engines and a helicopter. CHP and Caltrans also responded to provide traffic control.
The fire burned about 2 and a half acres uphill in medium brush, according to Santa Barbara County Fire Captain Daniel Bertucelli.
Hose lines were down and crews were mopping up by 4:45 p.m., Bertucelli said.
No structures were threatened by the fire and hand crews were expected to remain on scene for a few hours to make sure the fire does not cross the roadway.
This is an ongoing incident and we will provide updates as we learn more.
---