New online education begins for all Lucia Mar Unified School District students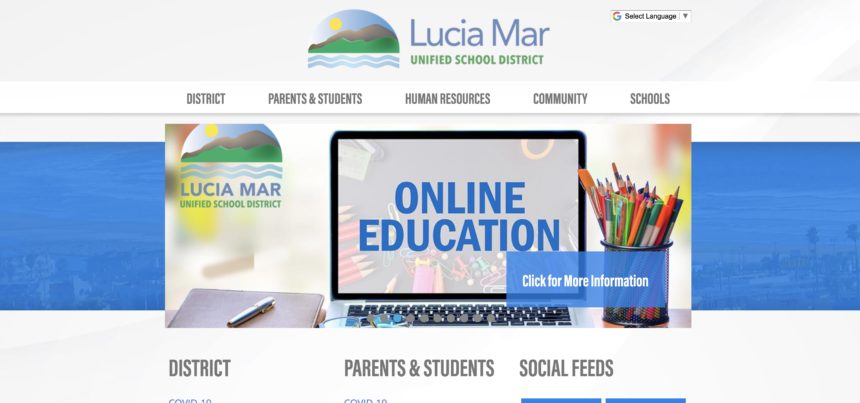 ARROYO GRANDE, Calif. -- Students in the Lucia Mar Unified School District returned back to school Monday morning.
However, classrooms across the district's 18 campuses were still empty.
Instead, students began the district's newly created online education platform, using Google Classroom.
It's a result of the ongoing COVID-19 pandemic, which has forced the closure of schools across the state.
"We had a number of teachers who already had a active Google Classrooms and had been using them the last few years and we had quite a few teachers who may have received training in Google Classroom, but had never opened their own classroom and started to use it themselves," said Hillery Dixon, Assistant Superintendent, Curriculum and Instruction."
With the new online education system in place, more than 10,000 students across south San Luis Obispo County can return to their studies in the comforts of their own home.
"This is a critical effort for our student's education," said Dixon. "What we don't want to have happen is to have weeks and weeks without school and head into summer with more weeks without school, so we are doing the absolute best to try and get the quality of education that Lucia Mar is known for out to our kids as of today."
For the past week, the district has been providing Chromebooks for students that may not have the necessary equipment at home.
Dixon said the about 5,000 Chromebooks have been distributed, roughly half of the district's entire enrollment.
"Our IT department has been dismantling Chromebook carts that are meant to store Chromebooks and unthreading the cords, so principals are mostly checking them not to families at their sites," said Dixon.
Lucia Mar will continue online education through the duration of the school closure.
"We're going to get better at it," said Dixon. The kids are going to understand better how to use it, but we're growing together, so we can be better for our students."
Free meals are still being handed out at designated school sites from 11 a.m. to 1 p.m.