Goleta City Council amends budget, approves grant funding in response to COVID-19 financial losses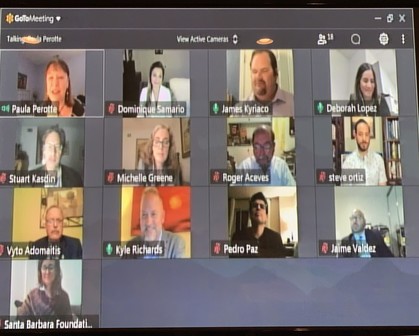 GOLETA, Calif. - The Goleta City Council approved various changes during a meeting on May 19 in response to the COVID-19 pandemic.
The first of these changes is a resolution to amend the City of Goleta's operating and capital improvement project (CIP) budget for fiscal year 2019/20.
The new proposed budget is aimed at making up for the loss in revenue during closures from the health emergency.
Under the new budget, some costs are being cut including reducing non-essential service budget line items, delaying projects that have not yet started and implementing a hiring freeze for staff vacancies.
You can read the full staff report on the new budget here.
In addition, the City Council also approved of allocating an additional $132,676 to Community Development Block Grant (CDBG) funds in order to further aid nonprofits and residents suffering financially during the pandemic.
Funds will be distributed through a partnership with the established COVID-19 Joint Response Effort led by the Santa Barbara Foundation, Hutton Parker Foundation, and United Way of Santa Barbara County with no funds going towards their administration costs.
The staff report for these new grant funds and grant distributions can be read here.
There will also be a public hearing held to evaluate a proposed solid waste rate increase due to increases in operating costs and cost-of-living. The Council approved the 4.25% annual increase effective July 1, 2020, for MarBorg residential and commercial account holders. 
Lastly, the Council approved to have a measure placed on the November 2020 ballots asking voters to decide if the Mayoral term of office should be increased from two years to four years.
Reasons given for this term increase include the time commitment, the personal out-of-pocket expense (like filing candidate papers), the fundraising burden and the distraction from important governance issues required to run a campaign every two years.
Public Engagement Commission members expressed that they felt that a four-year term was consistent with the goal of lowering barriers for people to run for office and encouraging fuller participation in government. The full report can be read here.
If you would like to rewatch this meeting, it will be rebroadcast on Channel 19 Wednesdays and Saturdays at 10:00 a.m. and 5:00 p.m. It is also available to watch on the City's website.