Man arrested, accused of murdering his mother in Thousand Oaks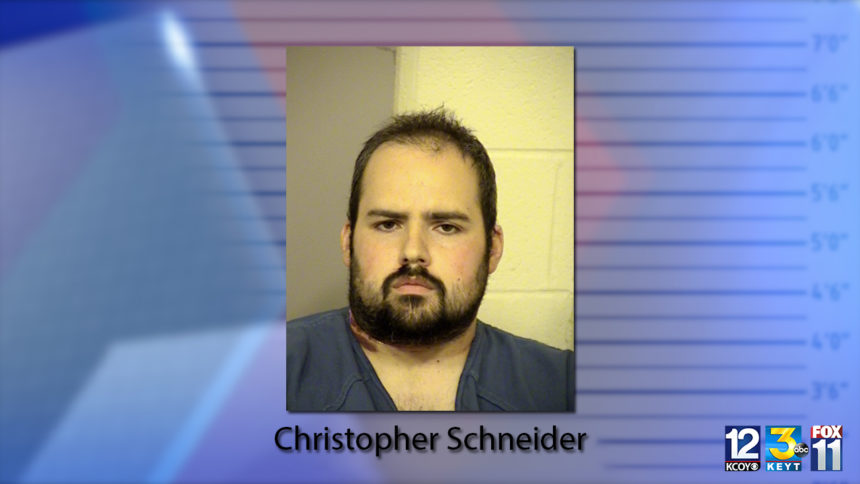 THOUSAND OAKS, Calif. - A Thousand Oaks man was arrested after detectives say he killed his mother in an altercation and then tried to take his own life.
On Feb. 4, Ventura County Fire Department and Thousand Oaks Police Department responded to a call about a person who was not breathing at a residence in Thousand Oaks.
Fire and Police crews responded to the 900 block of Woodlawn Drive. Upon arriving, they discovered a woman who was unresponsive and had multiple stab wounds.
Police later identified the woman as 66-year-old Nancy Schneider.
Officers said they also found a man at the scene who was awake and had stab wounds as well. His injuries, however, were later found to be self-inflicted. The man was identified as Nancy's son, 31-year-old Christopher Schneider.
Both Nancy and Christopher were transported to a local hospital, where Nancy was pronounced deceased. Christopher was treated for his injuries and remained hospitalized for several days.
Police investigated the incident and determined that Nancy and Christopher had been in a verbal fight that escalated to violence. Officers said Christopher then stabbed his mother multiple times. He later tried to commit suicide by stabbing himself but did not succeed.
On Sunday afternoon, Christopher Schneider was arrested by Ventura County Sheriff's Major Crimes detectives. He faces charges for murder and is being kept at the Ventura County Pre-Trial Detention Facility with bail set at $3,000,000.
He is scheduled to appear in the Ventura County Superior Court on February 11.
Anyone with more information about this incident is encouraged to contact Detective Frances Saleh at 805-384-4729.