Oxnard shooting leaves one dead, two injured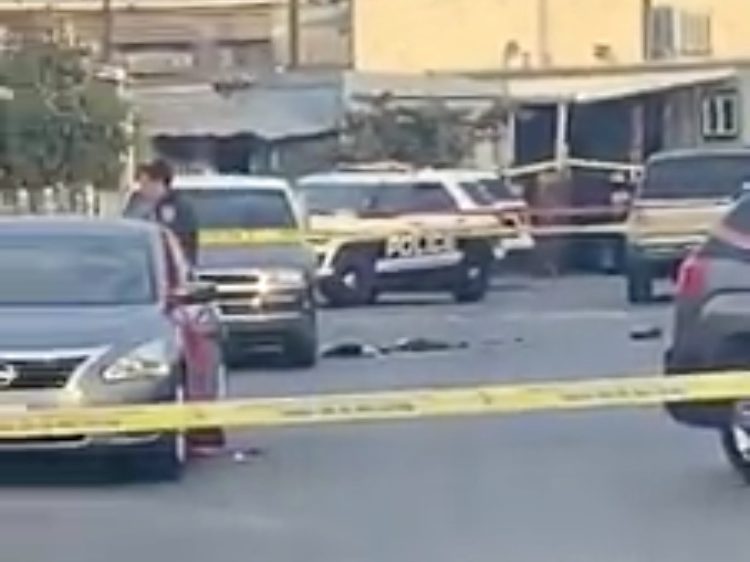 OXNARD, Calif. - A daytime shooting in Oxnard left one person dead, and two injured on Sunday.
It happened around 4 p.m. on the 1300 block of Commercial Avenue.
Oxnard police officers found a 45-year-old man suffering from multiple gunshot wounds to the lower body. He was transported to the hospital where he is in critical condition.
Police also found a 31-year-old man nearby lying in a shed. Paramedics rendered aid but he was pronounced dead at the scene.
A third person, a 33-year-old man was located on the 1400 block of Pine Street with a gunshot wound in the arm. His injuries were not life-threatening and he was transported to a local hospital for treatment.
Oxnard police said the motive for the shooting is unclear and they are still working to determine if it was gang-motivated.
Police did say in a press release that more people may have been involved.
Major crimes investigators are handling the case.
Police are asking anyone who may have any security footage from the area of the incident to submit any images to the police department. Police say uploader information is not stored and anyone who uploads footage can remain anonymous.
Anyone who may have witnessed the incident is asked to contact the Oxnard Police Department at 805-385-7600. The City of Oxnard offers a reward of $10,000 for information leading to the arrest and conviction of people responsible for committing murder in the city.