Stars flood red carpet for SBIFF Virtuosos Award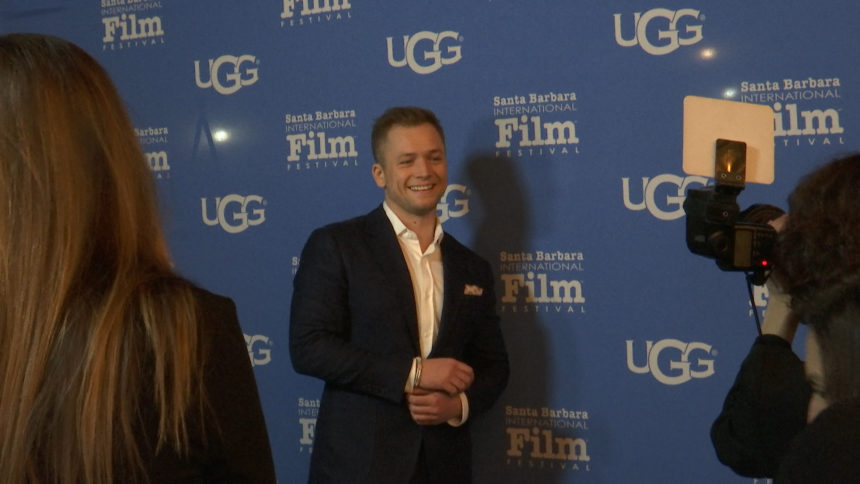 SANTA BARBARA , Calif. - Numerous movie stars flooded the red carpet at the Arlington Theatre on Saturday night for the Santa Barbara International Film Festival.
With a variety of breakthrough performances, many of these individuals are primed to become household names.
Gaining widespread acclaim for his performance as Elton John in "Rocketman,"Taron Egerton highlighted the list of award recipients.
"It was a joy and I loved it from start to finish," Egerton said. "It was a great script and obviously the music we were working on was incredible and I was working with an incredible group of people."
A large crowd was on hand and some foreign exchange students even drove up Los Angeles for the festivities.
"A bunch of actors that we really liked were going to be here," Carola Di Franco said. "We decided to drive here to see this."
"The people that come out and wait in the cold in order to meet you, that's such a wonderful feeling." actress Florence Pugh said.
In total, eight individuals were bestowed with the Virtuosos Award at the Arlington Theatre, an honor given to multiple up-and-coming actors for achievement in breakthrough performance.
"I did something right, which is nice and a good feeling to have as a human being," actress Taylor Russell said.
"It's wonderful, it's a real privilege to be amongst this group of actors is really lovely," actor George MacKay said.
MacKay also explained how he's enjoying his visit to Santa Barbara.
"I went into the sea today, which was lovely," MacKay said. "There's a really good energy about the town."
Touting both talent and ambition, people should expect many of these performers to continue starring on the big screen for years to come.
The film festival will continue tomorrow with an abundance of events highlighted by the Variety Artisans Award presentation at the Lobero Theater.