Newsom proposes new solutions to homeless crisis, Central Coast cities could get more funding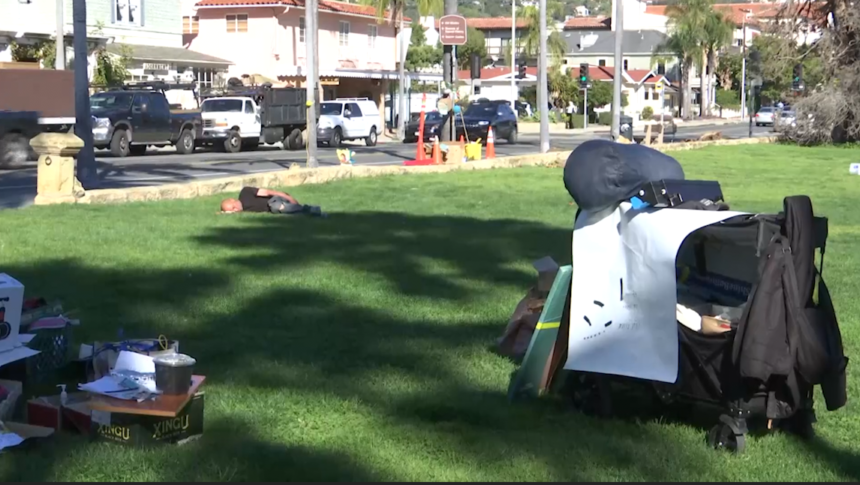 SANTA MARIA, Calif. --Governor Gavin Newsom is proposing to allocate $1.4 billion to alleviate the homeless crisis in California, and cities on the Central Coast could get more funding for programs.
"Homelessness is the number one issue in the State of California," said Newsom on Monday.
The plan is part of the state leader's newly released budget, and it proposes to help more people get into safe shelters.
"Finding actual shelter is the real key. There's not enough housing to go around," said Mark van de Kamp, a spokesman for the City of Santa Maria.
One part of the plan calls for using trailers normally used by the state's disaster medical teams.
"Within the next 60 days we'll be providing new FEMA trailers all throughout the State of California, as well as medical tents, to triage people to address their medical needs," said Newsom.
Those could be placed in fairgrounds or on excess state property.
In Santa Maria, around 460 people are homeless, according to last year's point-in-time count.
"Too many people are out in the street," said Van de Kamp.
Funding could also go towards paying the rent of people who are homeless, and towards building new housing .
"650 million dollars of emergency grants, more money than ever, is being distributed to cities and counties and regions in California's history, is going out as we speak," the governor said.
In Santa Maria, the city partners with organizations like United Way to offer resources.
"It has a program called Home for Good. They go out on the street to find people who are experiencing homelessness and inform them about the opportunities available to them to get off the street," said Van de Kamp.
The city depends on state and federal funding to partner with these orgs.
"Over the last decade or so, the city has contributed over $1.4 million to the Good Samaritan shelter to add shelter housing, and we also have been funding United Way," said Van de Kamp
The 2020 point-in-time count to assess the number of people living on the streets in Santa Barbara County is on January 29th.
United Way is looking for volunteers. There is a mandatory training on Thursday 1/16 at noon, at the Santa Maria Veteran's Memorial Center.