Shooting suspect who prompted shelter-in-place in Vandenberg Village taken into custody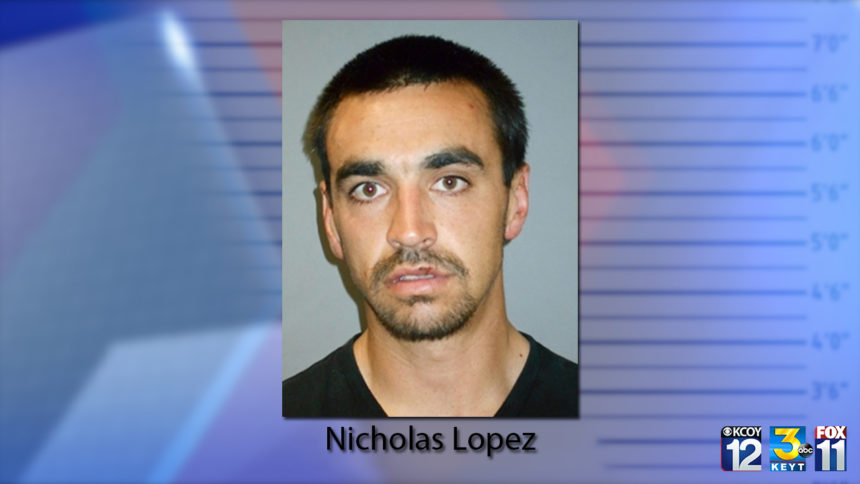 LOMPOC, Calif. - A man who prompted a shelter-in-place in Vandenberg Village last month has been taken into custody.
Lompoc police say Nicholas Joseph Lopez, 27, was taken into custody around 10 a.m. Wednesday.
Lompoc police tell our newsroom he had been on "a one-man crime spree for a while."
Officers spotted him Wednesday morning and set up a perimeter. They say he tried to get away, but was ultimately taken into custody in the 600 block of N. 2nd.
Last month, areas of Vandenberg Village were placed on lockdown as law enforcement looked for Lopez. Officers said he was wanted in connection with a shooting and was considered armed and dangerous.
In 2018, police say Lopez was involved in a late night stabbing.