Santa Barbara County firefighters rescue fawn from Hollister Fire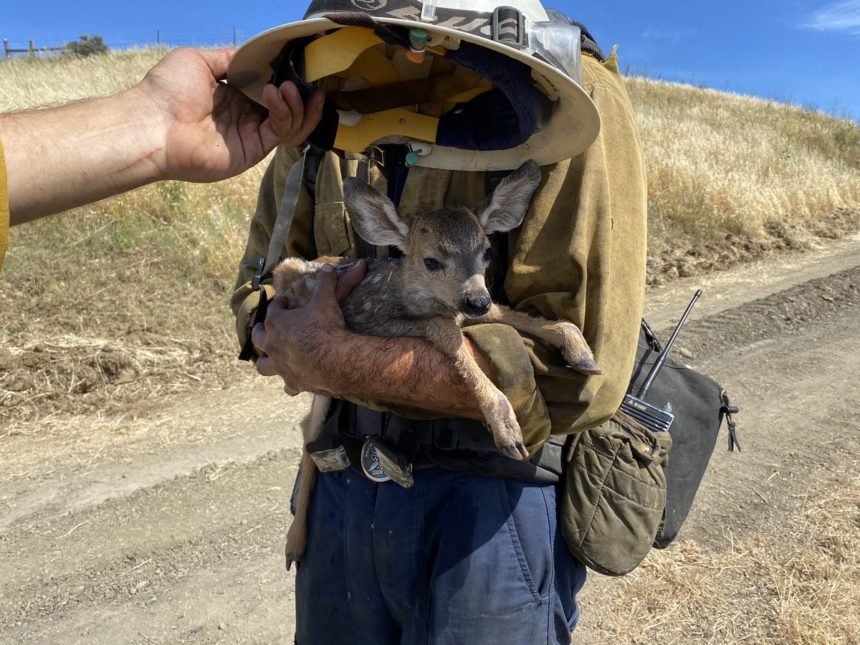 GAVIOTA, Calif. -- Firefighters are used to making rescues when they are on the front lines of emergencies, but on Thursday a group of firefighters battling a vegetation fire near Gaviota made an unusual save.
Santa Barbara County Firefighters assigned to the Hollister Fire burning in Hollister Ranch near Gaviota rescued a deer fawn near the fire's border.
An SBCF hand crew found the fawn by itself near the incident and began taking care of it. Animal wildlife rescuers were contacted and the fawn remained with firefighters until they arrived.
Eventually, rescuers arrived to take the fawn away for further care.
Photos of the fawn were shared by Captain Daniel Bertucelli of the Santa Barbara County Fire Department.
The Santa Barbara Wildlife Care Network says another fawn was found from the Ranch Fire.
The network says both fawns are doing well.
The network is keeping them warm in a quiet part of the center away from people.
Both animals are kept hydrated, bottle fed and will continue to be fed throughout the night.
---