Valentine's Day hating dog adopted from Santa Barbara Humane Society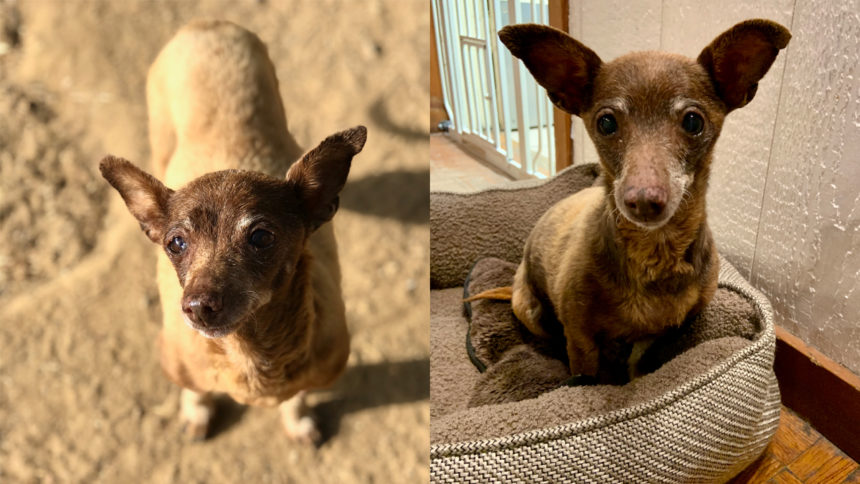 SANTA BARBARA, Calif. - A 13-year-old dog that hates Valentine's Day may have different feelings about the holiday now, after she found her forever home on Valentine's Day weekend.
The Santa Barbara Humane Society posted on Instagram Sunday saying the dog, named Pumpkin, was adopted.
The humane society had dropped her adoption fee to just $14 in celebration of Valentine's Day, February 14. Although, they marketed the deal as an "Anti-Valentine" celebration because Pumpkin "100% despises Valentine's Day."
The organization got creative as it looked for a home for the elderly dog. In a social media post, the humane society asked, "Do you hate Valentine's Day? Do you get a little queasy when you think about showing affection? Do you believe that love is for the weak? If you answered yes to the above questions, oh boy do we have the dog for you!"
On Sunday, the organization said Pumpkin was adopted, along with several cats.
The humane society offered 25 percent off of adoptions for all pets over the weekend in celebration of Valentine's Day.
Previous coverage:
Santa Barbara Humane Society looking for someone to adopt dog that "despises Valentine's Day"