SLO County leaders disappointed with governor's decision to deny local control on reopening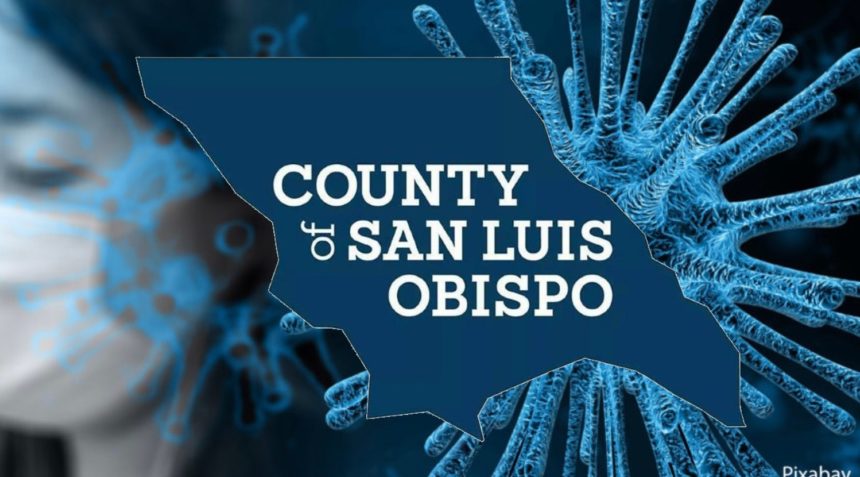 SAN LUIS OBISPO, Calif. -- San Luis Obispo County leaders expressed their frustration and disappointment Friday the county will not be able to reopen as many businesses as hoped for under a locally controlled timeline.
Under Gov. Gavin Newsom's "Resilience Roadmap," San Luis Obispo County will not be able to implement its START guide.
The 63-page document is the county's framework for its planned phased reopening.
It was unveiled to the public last Friday.
"We remain under state control, and subject to the governor's 'Resilience Roadmap'" said SLO County Administrative Officer and Emergency Services Director Wade Horton at the county's press conference Friday. "The governor will enforce his roadmap through state regulatory bodies."
With the START guide in place, county leaders were hoping to begin its Phase One as soon as possible.
However, reopening the county will now come at a slower pace.
"The governor has not given us the ability to move forward with our (START) plan, and has since outlined his own roadmap for reopening," said Horton. "He is not going to lift his statewide order. He has also added additional criteria that affects the pace in which businesses and communities will reopen. He has made it clear that businesses that are licensed and regulated by the state, will be held the standard of the state roadmap."
Horton emphasized the START guide was created with an independent panel of experts, and had the support of the community, represents the best of the community, and was endorsed by the Board of Supervisors.
Under the START guide, Phase One included reopening many businesses, including dine-in restaurants, wineries, personal care shops, such as hair and nail salons, and barber shops, places of worship, movie theaters, museums, and others.
With the governor holding steady to implement his own timeline, under the state's Resilience Roadmap, those businesses are on hold, since they do not fall under the current Stage 2, which started to roll out on Friday.
"I want to note that I am disappointed with this outcome," said Horton. "We had great hope, along side of you, we would be moving forward to reopen more of our work spaces and community spaces. The Governor's roadmap is still being update, but based on what is published, it will be a longer path to reopening, and it will be delay the opening of certain businesses along different timelines."
In response, San Luis Obispo County has filed an official "attestation," with the state.
"Per the governor's roadmap, he will also allow certain jurisdictions, who meet specified criteria to open in-store retail and in-restaurant dining, as early as next week," said Horton. "This is called an attestation. Today, the Board of Supervisors approved the attestation, which is a statement by County Health Officer Dr. Penny Borenstein, that outlines how SLO County meets all the criteria set forth by the state.
Borenstein also expressed her frustration with some of the metrics being used by the state that will be used in the attestation approval process.
"Health officers, elected officials, county administrators, all of us have had telephone conversations recently with state officials, and expressed our dismay, quite frankly, at some of the metrics, particularly those epidemiology metrics," said Borenstein.
She added there is one specific criteria metric that she will need to discuss further with state officials.
"We don't meet it in its purest terms," said Borenstein. "That is the number of cases we have seen in a 14-day period. The way I have chosen to attest is, meeting the spirit of the attestation, rather than the actual word in this one criteria. We look at all of our cases. We take a great deal of pride in all the testing that we do, how aggressively we have gotten on new cases, particularly, in high-risk institutions, like California Men's Colony, skilled nursing facilities, and in some manner and way because we have done all that additional testing, we have found a few additional cases in control settings like that."
She added the county also tests in households, where individuals may have very mild symptoms, but if they are linked to a known case, the county has tested and found additional cases.
"What I have attested to in terms of state of readiness with the state's criteria is if you look only at our cases that are community transmission, new sources of infection, or travel associated infection, and exclude those congregate settings or household transmission, where we already had people under quarantine, in the household who became sick during that period, then we do meet the criteria," said Borenstein. "We would like to be able to move forward with a number of other counties on this accelerated move into the state's Stage 2, and we are waiting communication back from the state health department."
The SLO County Board of Supervisors approved the county's attestation during an emergency meeting Friday morning.
Borenstein said there is no timetable on a response from the state.