Central Coast restaurants ask for orders on Great American Takeout Day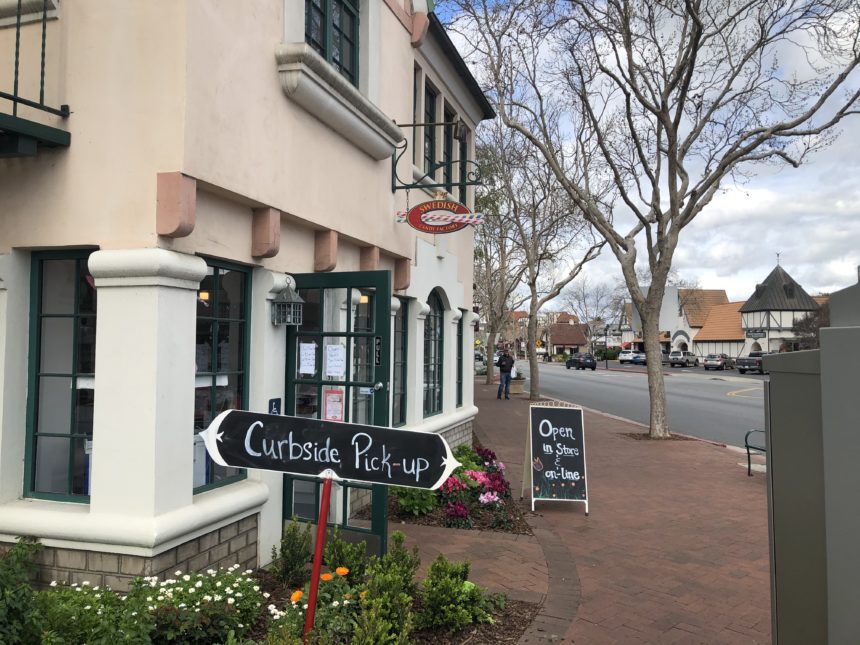 SANTA MARIA, Calif. - Tuesday is Great American Takeout Day. It comes just as many restaurants are only open for takeout during the coronavirus epidemic.
Although restaurants are considered essential business, for many of them, business has slowed down.
Sales have "probably gone down 60 to 70 percent, so it is a big chunk, but luckily we are still able to keep going," said Efren Alvares Ramos, CEO of Efren's Mexican Restaurant.
He has restaurants in Santa Maria, Oceano, and San Luis Obispo.
He says between the three restaurants, around 20 employees have been impacted by either shortened hours or layoffs.
Ramos said his restaurant is not alone.
"90 Percent of us are suffering through this," he said. "But we can't do anything about it. We just hope that we can all live to see another day."
Restaurants are allowed to remain open, but they must be takeout or drive thru only.
Restaurants are asking for people to support local business by ordering takeout. Many are offering deals, pre-orders on social media, Venmo or phone payment, or free delivery.
Ramos is offering Taco Tuesday, Burrito Wednesday and more.
Customers said they are thankful for the takeout option.
"I tried to contact six different establishments and was unable to get an answer at any of them except this establishment which happens to be very close to my house," said Tom Keenen, a Santa Maria resident.
He said as someone who is at risk for coronavirus, he is glad for an option to not cook at home while remaining safe.
We have on our website a list of places that are open for business.